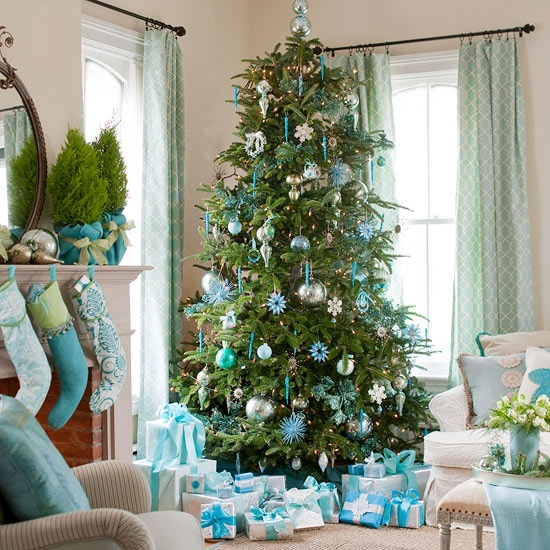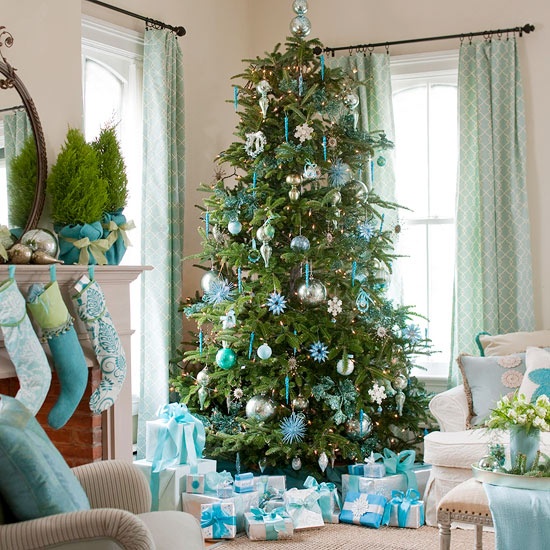 Decorated Christmas Trees 2012 from BHG
Above,  Blue, Green, and Silver color scheme: A decorated Christmas tree casts a soothing mood in hunes of blue, green, and silver (which include aqua and turquoise).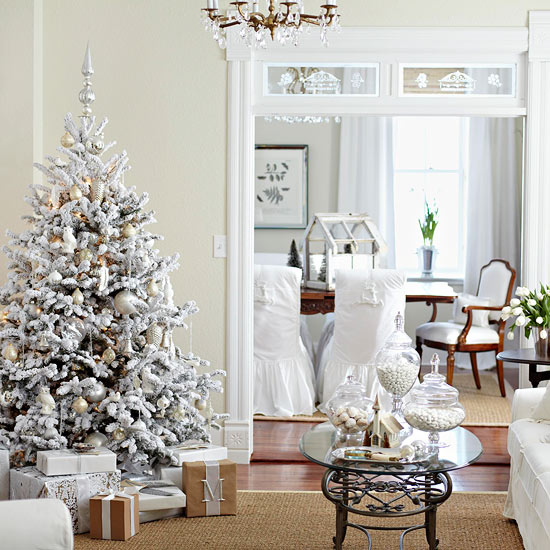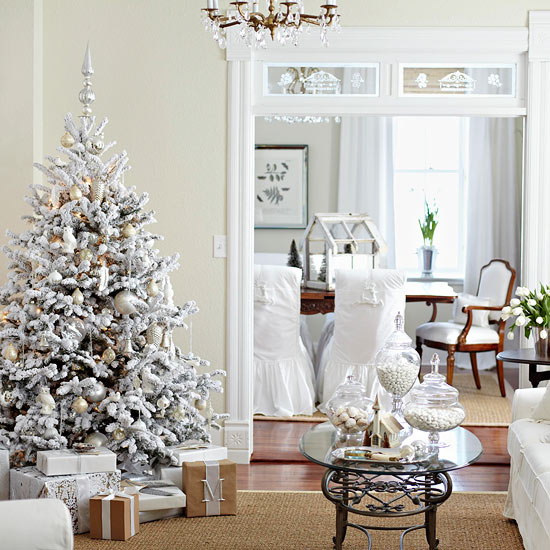 White and Brown is another fashionable color scheme for a Decorated Christmas Tree in 2012. A white frosted tip Chrismtas tree is decorated with gold and silver decorations, while presents in white and brown wrap are placed beneath the tree. From BHG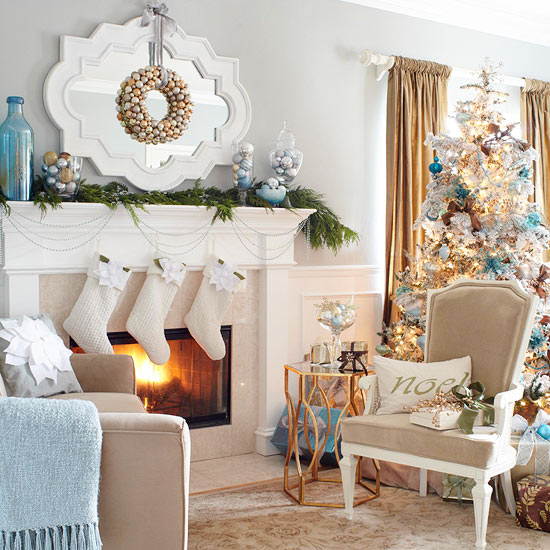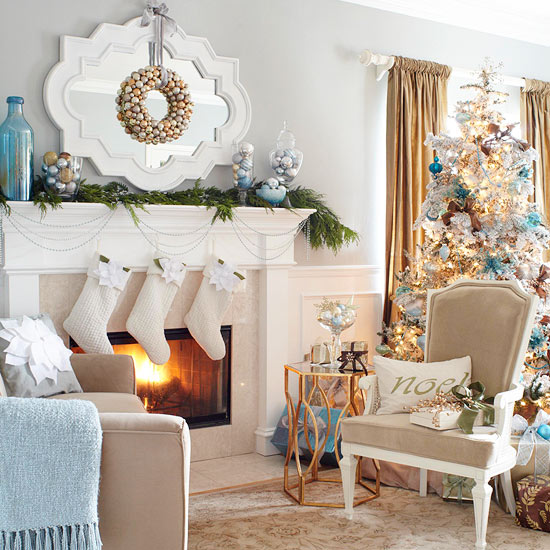 A gold, silver and blue color scheme for your Christmas tree from BHG
Turquoise and organge. BHG suggests: "Try a zesty Christmas color scheme using bright, contrasting colors — such as turquoise and orange — to give your holiday decor a bold look".
Also see Decorated Christmas Trees for 2012 from Southern Living Magazine
~ About ChristmasDecorated.com: I make my living from home, blogging about something I love (Christmas Decorating!) with this blog. You can do this too. Sign up for a free e-course to learn how to earn a living with your own blog - Go to WorkAtHomeDivas.com.