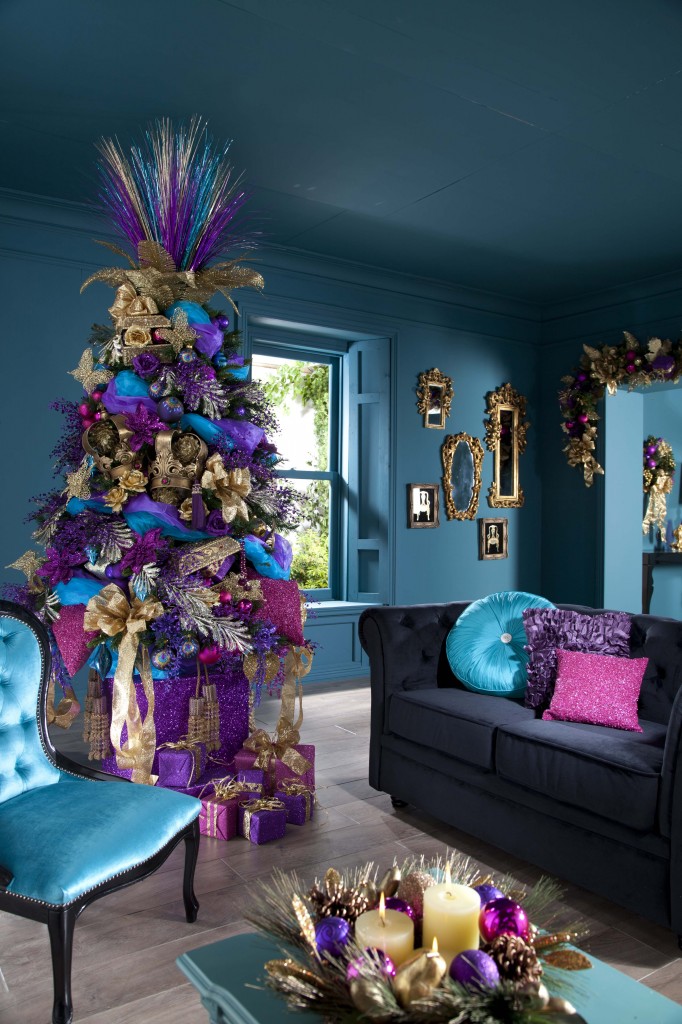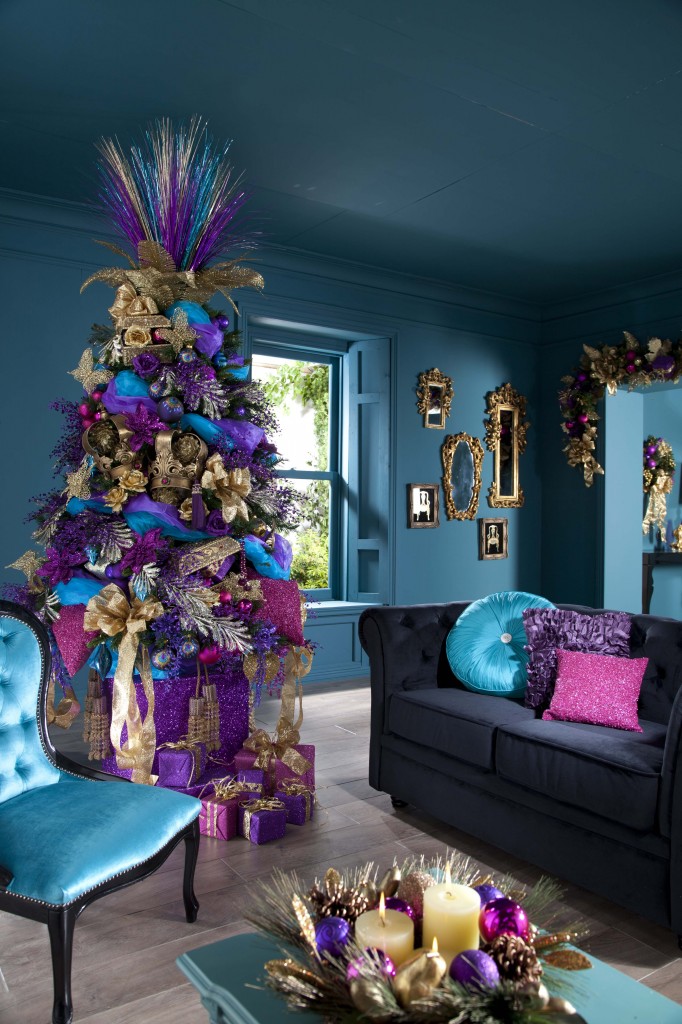 Colorful Christmas Tree Decor packs a powerful visual punch, especially when you combine purple, pink and blue (with gold accents). What a striking color combination, and it looks fabulous on a Christmas Tree.
The gold accents are really essential. They add that necessary bit of glam that really makes this look pop. We love the way the toss pillows on the sofa coordinate with the Christmas tree decorations so perfectly.
The candle arrangement on the cocktail table is so pretty and such a perfect match for the tree. A silver and gray feather weather encircles three candles –  two ivory pillar candles of differing heights and a shorter gold pear shaped candle. A few pine cones are lightly sprayed gold and added around the wreath for festive embellishment, along with some elongated decorative glittered gold leaves.
Then pink and purple glass balls are positioned around the wreath for that powerful punch of color.
And for the perfect Christmas Tree topper – purple, blue and gold feathers spraying up from the top of the tree.
This color combination has definite feel good factor. Makes you want to steal this Christmas tree decor idea for your tree, doesn't it?
~ About ChristmasDecorated.com: I make my living from home, blogging about something I love (Christmas Decorating!) with this blog. You can do this too. Sign up for a free e-course to learn how to earn a living with your own blog - Go to WorkAtHomeDivas.com.