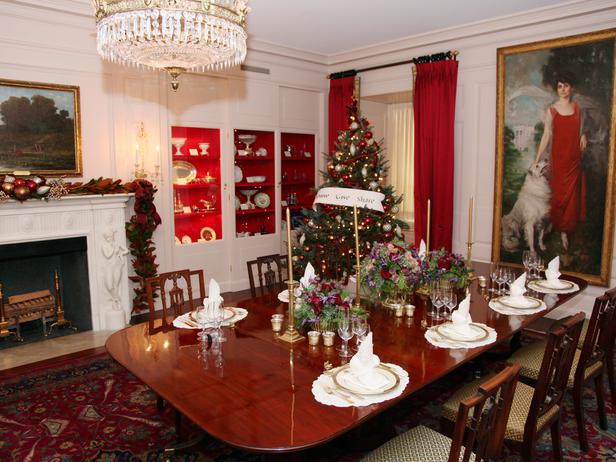 A dining room (0ne of several) at the White House, decorated for Christmas 2012. It looks so… well, relatively normal. You could almost picture any family sitting down to Christmas dinner here… (well, any middle-upper class family…).  Its kind of intimate in its own way. And very traditional.  Can't you just see the Obama's sitting here for Christmas dinner? And the President sneaking turkey scraps to Bo (their dog) under the table…?
How does your Christmas dining room decor compare to this…? Do you prefer this dining room to yours for Christmas?
~ About ChristmasDecorated.com: I make my living from home, blogging about something I love (Christmas Decorating!) with this blog. You can do this too. Sign up for a free e-course to learn how to earn a living with your own blog - Go to WorkAtHomeDivas.com.