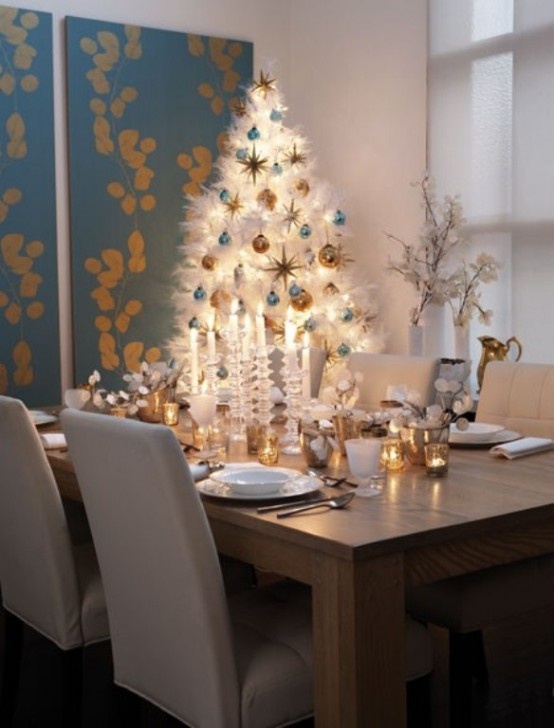 Modern Christmas Decor Ideas – Dining Room with White Christmas Tree
A gorgeous setting is created in this modern dining room,  decorated for Christmas. Situated near the dining room table, a white Christmas tree, illuminated by clear lights, nestles into the corner, decorated with blue and gold decorations which coordinate perfectly with the large piece of blue and artwork handing on the wall behind it.
The white and gold theme carries through to the the dining table decorations. All set for Christmas dinner, the table is ready with white china at each place setting, a grouping of seven modern geometric crystal candle holders of assorted heights, holding white taper candles. And a scattering of tinted gold glass votive holders with white votive candles aglow inside.
A stunning example of clean, simple Modern Christmas Decor Ideas.
~ About ChristmasDecorated.com: I make my living from home, blogging about something I love (Christmas Decorating!) with this blog. You can do this too. Sign up for a free e-course to learn how to earn a living with your own blog - Go to WorkAtHomeDivas.com.